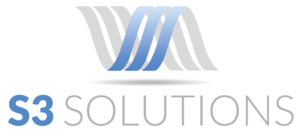 S3 SOLUTIONS is a privately held and operated provider of high quality, certified spare parts to both the Civil and Defense markets.
Located in France, central Europe, we support our customers and clients across all continents. We can propose outright sales, exchanges, and also comprehensive repair management and logistical services.
With more than 30 years of combined experience, our team has served commercial airlines, regional airlines and general aviation, MROs, OEMs, MODs, lessors and brokers.
We have supplied spare parts for aircraft from all major platforms, including Airbus, Airbus Helicopters, Boeing, Bombardier, Embraer and ATR and are always sourcing parts packages and complete aircraft, in order to fulfill our customer's needs.
We distribute various spares parts for all type of vessels. We can propose maintenance services on board to shipowners and fleet managers. Let us know what parts you are searching for, even the hard to find ones, and we will seek within our network in order to propose you the best option in term of price, quality and lead time.
We do have a specific know-how in respect of the distribution of spares for the Defense sector :
We respect the standards of the OTAN specific packaging.
Quality
We are currently in the validation process of our QA system, in order to obtain the EN9120 accreditation before the end of 2018.
If you have surplus stocks you wish to sell, contact us and we will market your parts through our network of customers.  Do not let your stocks get dusty, and visit our 'Contact' page for quick connection.